Embark on a quest to discover this season's trends — your style! Say goodbye to the pressure of keeping up with fleeting fashion fads, and get real with your style.
— Prepare to release your confident inner hero and dazzle the world with your authentic style every single day!
Craft a wardrobe that reflects your personality.
Release guilt from hoarding pieces you never wear.
Get intentional and focus on your progress and success.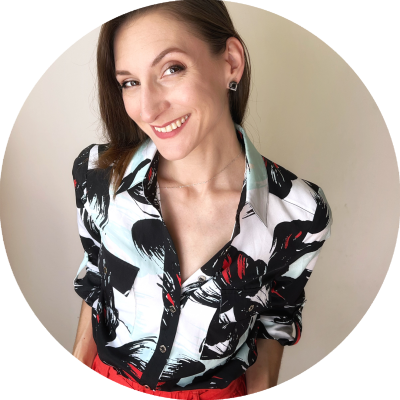 Everyday
wardrobe
Find your style and feel comfortable in it. It's time to bring intention to your style toolbox so you can bridge the gap between your true self and your wardrobe.
Stop wasting your money on clothes that don't fit your true character and lifestyle.
Stop wasting your time browsing endlessly through sales, clearance, and fast fashion.
Stop wasting your energy sifting through the overstuffed and underwhelming clutter pit that is your closet.
Stop wasting your space, your significant other's space, your children's space, and your guests' space.
Stop feeling bad because marketing ultimately leaves you regretful, remorseful, confused, and unsatisfied.
Stop procrastinating on making strides in your personal and professional development.
If your wardrobe isn't a reliable sidekick— it's a hindrance. Your closet shouldn't leave you feeling exhausted, confused, or injured. Let's slay your closet monsters!
Styling
process
---
Session Zero

Session Zero is a foundational discussion about your style history, the styles, textures, and accessories you love and hate, and how you want your identity to be represented through your clothing.

We'll explore your style icons, define your style keywords, and develop a visual style board that we can reference throughout your service.

Also, as we discover more about your likes and dislikes, we'll update your visual style board to reflect these changes.
Closet Cleanse

Closet Audit

The Closet Audit is where we examine your wardrobe and check whether or not your clothes support your goals.

Function, Flatter, Fit

Function. Your clothes must serve your lifestyle. Buying and owning things you have no use for distracts you from growth.
Flatter. You must love yourself in your clothes. We don't care how much money it was, the brand name, or who gifted it to you.
Fit. Too big? Too small? It's tailored or gone. Your clothes must fit your current body, not your ideal body or your future body.

This process can be a time and energy drain, so we'll make sure to pace ourselves, relax, and take breaks.

Closet Edit

The Closet Edit is where we process your wardrobe and make hard decisions about what to keep, alter, and cut.

Keep, Alter, Cut

We'll keep sentimental items and keepsakes for as long as you need, displaying them with care.
We'll schedule alterations and another try-on-session for items you love and want to wear.
We'll cut things not worth your money, time, energy, space, or that make you feel bad or guilty.

We'll try and repurpose your unwanted items, either through consignment, donation, or gifting.
Closet Creation

The Closet Creation is where we decide on new clothing and accessories to add to your wardrobe. These pieces will help round out your closet's shortfalls and holes.

Shopping Options

Online: We provide a board of hand-picked pieces for you to order at your convenience.
In-person: We select stores that align with your needs and that we're excited to shop at together.
Virtual: We select outfits from stores near you and support you virtually while you shop.
Personal: We'll do the shopping for you, and you'll receive your orders directly to your doorstep.

When we're done shopping and your orders arrive, we will have a try-on session to assess our progress.
Closet Curation

The Closet Curation is where we photograph and catalog your wardrobe. We'll include clothes, accessories, shoes, and jewelry to create a digital closet full of looks that you love!

Curation Options

In-person: We help you take pictures and upload them to your digital closet.
Virtual: We support you virtually through your preferred support method.

This process can be a time and energy drain, so we'll make sure to pace ourselves, relax, and go at your pace.

15+ New outfits in your digital closet
Styling
pricing
3-month
styling to revitalize your closet
Premier Edition
Midi Moda
1-to-1 Personal Styling
3-Month Silver Support
1 Seasonal Closet Cleanse
1 Seasonal Closet Creation
1 Seasonal Closet Curation
15+ New Outfits
6-month
 styling to jumpstart your success
Legacy Edition
Midi Moda
1-to-1 Personal Styling
6-Month Silver Support
2 Seasonal Closet Cleanses
2 Seasonal Closet Creations
2 Seasonal Closet Curations
30+ New Outfits
Premier Edition
Great for starting your everyday personal style journey.
Gentle inspiration to enrich your image and self-worth.
Ideal for anyone who wants to find or enhance their style.
Legacy Edition
Great to power up your professional image and leave a lasting impression.
A determined push to motivate change and put your goals into action.
Ideal for anyone who needs a versatile and functional wardrobe suitable for any professional environment.
+$500 half-day on-set — 4 hours.
+$900 full-day on-set — 8 hours.
Travel expenses are not included.