Vostra Moda ~
Your Style
Hi, I'm Bri – your personal stylist, and I can't wait to help you find confidence and power by dressing you exactly how you want the world to see you! But, are YOU ready to make a difference in your life by investing in your style? If so —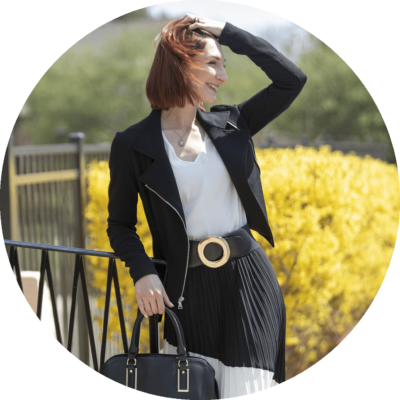 End closet
overwhelm and outfit overload
Quick Question. Is your closet working for you… or are you working for your closet? Let's dive deeper…
Does your wardrobe show up day after day bursting with style, flair, and enthusiasm? Do your clothes support the best version of yourself? If not – they're not working hard enough!
You're showing up for your job, your clothes should too. Connect left, right, and center with your clients by living your brand through your style. Your clothes are the only thing that stops the scroll on social media.
If you have the right outfit, people will not only stop and double-take – they'll double-tap.
If you're constantly struggling to sort, sift, shop, and are overwhelmed when you open your closet – ain't nobody got time for that! I know you're busy, so let's simplify the process and level up your wardrobe so you can see yourself shine in your clothing! We'll start by…
Thinking Inside The Closet
— Visualize your highest self… How does she feel about her look?
Does she stand up empowered and straight?
Does she walk with confidence in her stride?
Does she open her closet, relaxed and calm?
Does she get excited to wear her favorite outfits again and again? — because they're

all her favorite and feel authentic to herself and her brand

!
If you're having a hard time visualizing yourself in those situations, you're not alone, and we're going to work together to get you there.
Working with me means that you can feel free to be your authentic self while having someone who will hold you accountable to your own style vision.
Your style vision is a reflection of what makes you — you! The pieces you love, what inspires you, and what brings you joy.
Fashion Changes, but Style is Always Yours
It Opens ways to…
Express your personality;
Build authentic relationships;
Empower yourself to empower others;
Create momentum, change, and impact; and,
Connect with your ideal clients.
– Imagine the possibilities and allow yourself the opportunity to pursue the leveled up you. Whatever your goals are, they all start with an idea, a desire, and a dream of who you want to be. Take that first step toward them.
Work With Me
Ready to level up your wardrobe? Schedule a 30 minute complimentary Moda Meeting with Bri to get clarity on your style needs — and discover how style can become your most powerful asset!