Breathe new life into your wardrobe with fresh, exciting pieces that perfectly complement your unique style and existing fashion without the accompanying stress of shopping.
— Reclaim your weekends and prioritize the important things; work, family, friends, and even a little bit of solitude if you can find it.
Refocus your attention on productive endeavors.
Enhance your wardrobe with expressive pieces.
Reduce impulse and fear-driven purchases.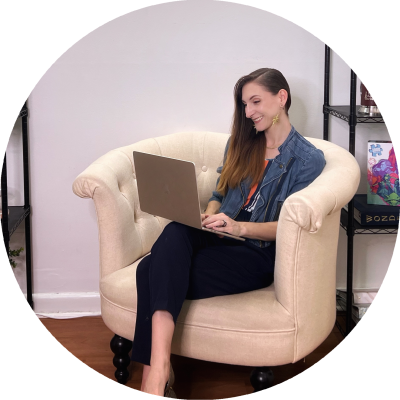 Stop
browsing
Your time, energy, and attention are precious; if you aren't intentional with them, you're wasting them.
— Whether you're feeling overwhelmed or disinterested, having help to sift and shop disorganized clothing stores is a game-changer.
The Closet Creation
Streamline your shopping experience, and find the perfect items without spending hours in stores or online.
Revamp your wardrobe with fresh, modern pieces that perfectly match your needs.
Ensure to don the ideal outfit that aligns with the dress code for any special event or occasion.
Steer clear of impulse purchases and build a collection of staples that will save you cash in the long run.
Craft a wardrobe that effortlessly transitions from the office to your social gatherings without stress.
Discover exclusive and rare pieces not easily found by the masses for a genuinely unique wardrobe.
As you combine your newly acquired attire with your existing fashion, fitting the disparate pieces together transforms from a mundane chore to an exciting and creative experience.
The
overview
---
Session Zero is an open and relaxed conversation to help your stylist learn more about the styles that speak to you and generate ideas on how to enrich your style immediately.

---

The Closet Creation allows you to get expressive with your style, and ultimately rounds out your wardrobe with the an efficient and intentional shopping experience.
The
process
---
Session Zero

Session Zero is a foundational discussion about your style history, the styles, textures, and accessories you love and hate, and how you want your identity to be represented through your clothing.

We'll explore your style icons, define your style keywords, and develop a visual style board that we can reference throughout your service.

Also, as we discover more about your likes and dislikes, we'll update your visual style board to reflect these changes.
Closet Creation

The Closet Creation is where we decide on new clothing and accessories to add to your wardrobe. These pieces will help round out your closet's shortfalls and holes.

Shopping Options

Online: We provide a board of hand-picked pieces for you to order at your convenience.
In-person: We select stores that align with your needs and that we're excited to shop at together.
Virtual: We select outfits from stores near you and support you virtually while you shop.
Personal: We'll do the shopping for you, and you'll receive your orders directly to your doorstep.

When we're done shopping and your orders arrive, we will have a try-on session to assess our progress.
Styling
pricing
Single session
 for stressless shopping
Closet Creation
Mini Moda
1-to-1 Personal Styling
30-Day Bronze Support
1 Closet Creation
multi sessions
to create your ultimate edition
Collector's Bundle
Save 25%
1-to-1 Personal Styling
30-Day Bronze Support
2 Single Sessions: $1,200
3 Single Sessions: $1,800
Ready to start your style journey? Explore Midi Moda, our most popular longer-term service.
+$500 half-day on-set — 4 hours.
+$900 full-day on-set — 8 hours.
Travel expenses are not included.