Reignite the spark of inspiration your wardrobe has been hiding and rediscover a love for the clothes you own with a new digital closet overflowing with your timeless style.
— Embrace your style with confidence that your outfits and accessories will help put you at the top of your game.
Stop wasting money and shop smarter.
Stop wasting time deciding on what to wear.
Design your style from your existing wardrobe.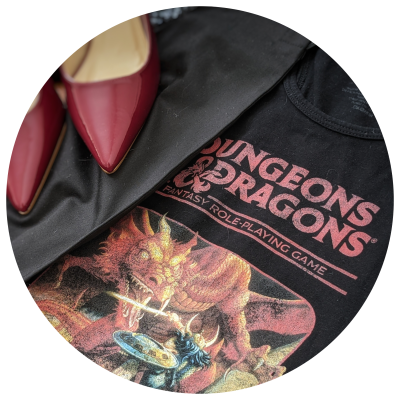 Show
off
Your closet is already a treasure trove of stylish pieces that perfectly reflect your vision and personality.
— Discover new and original ways to blend your favorite pieces and craft a versatile wardrobe that supports you every day of the week.
The Closet Curation
Say goodbye to fashion faux pas and hello to flattering fits that match your unique taste, body, and fashion needs.
Eliminate mix-and-match dilemmas with complete outfits crafted from scratch with all your favorite pieces.
Discover the extent of your wardrobe with a visual inventory of outfits organized by season, color, or occasion.
Maximize your mornings and effortlessly assemble outfits by selecting items showcased in your digital closet.
Bring your wardrobe with you wherever you shop, and always know where your style needs stand.
Experiment with your style and stop wearing the same things, leaving articles untouched for months.
With a digital closet that showcases pieces you already own, wear, and love, you only need to decide on your outfit, gather the pieces, and enjoy your new look!
The
overview
---
Session Zero is an open and relaxed conversation to help your stylist learn more about the styles that speak to you and generate ideas on how to enrich your style immediately.

---

The Closet Curation allows you and your stylist to manage your physical closet in a digital format and create a categorized and highly organized wardrobe of personalized looks.
The
process
---
Session Zero

Session Zero is a foundational discussion about your style history, the styles, textures, and accessories you love and hate, and how you want your identity to be represented through your clothing.

We'll explore your style icons, define your style keywords, and develop a visual style board that we can reference throughout your service.

Also, as we discover more about your likes and dislikes, we'll update your visual style board to reflect these changes.
Closet Curation

The Closet Curation is where we photograph and catalog your wardrobe. We'll include clothes, accessories, shoes, and jewelry to create a digital closet full of looks that you love!

Curation Options

In-person: We help you take pictures and upload them to your digital closet.
Virtual: We support you virtually through your preferred support method.

This process can be a time and energy drain, so we'll make sure to pace ourselves, relax, and go at your pace.

10 New outfits in your digital closet
Styling
pricing
Single session
to rediscover your clothes
Closet Curation
Mini Moda
1-to-1 Personal Styling
30-Day Bronze Support
1 Closet Curation
10 New Outfits
multi sessions
to create your ultimate edition
Collector's Bundle
Save 25%
1-to-1 Personal Styling
30-Day Bronze Support
2 Single Sessions: $1,200
3 Single Sessions: $1,800
Ready to start your style journey? Explore Midi Moda, our most popular longer-term service.
+$500 half-day on-set — 4 hours.
+$900 full-day on-set — 8 hours.
Travel expenses are not included.